August 7th, 2016 posted by mike under Therevox News, Workshop Updates.
I'll admit that I'm a bit of a pack-rat, especially when it comes to nice pieces of wood. When I'm milling the rough Walnut to make a Therevox ET-4, I'm often left with an assortment of small pieces and I keep every single one of them. After four years of saving these pieces, I thought it was fitting to build a new Therevox ET-4 out of the wood left from construction of all the previous instruments.
Hundreds of small strips were rounded up, measured, graded and then milled to proper dimensions. The order of the strips and grain direction were decided on and then the strips were laminated together.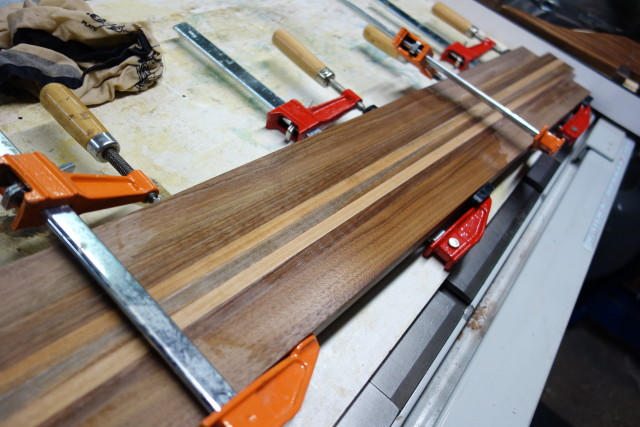 Each side of the instrument is made with a six-layer lamination. It wasn't intentional, but I like the coincidence that this instrument is also the first of our sixth production run.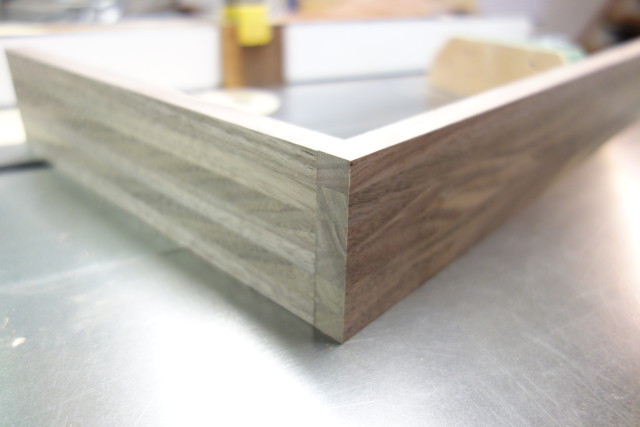 Wiping on the first coat of Tung Oil is always the most anticipated part of building these instruments, and I was especially pleased with how this special instrument turned out. I was honoured when the guys at reverb.com showed off the final product at MoogFest in Durham, North Carolina.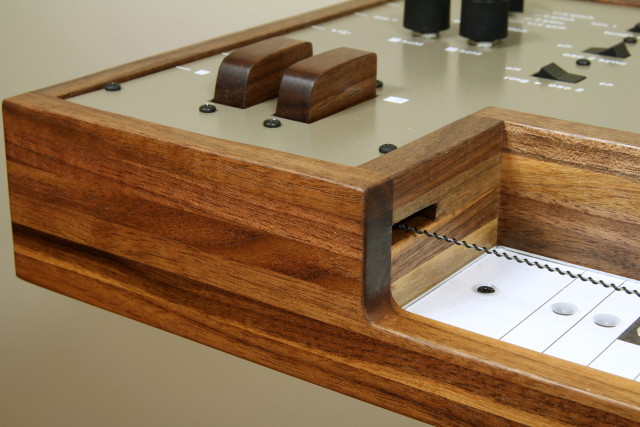 To be honest, this was an instrument I wanted to keep for myself but I already own one of the first ET-4's (serial number 1 – 12). It was listed on reverb.com for only several hours before it found a good home at The Loft Recording Studio in Chicago.